Episode 118 – Impromptu Luging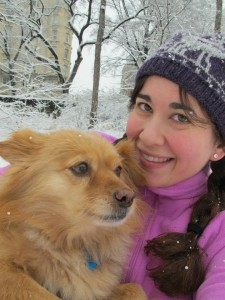 Melanie and Deborah are just hanging out together in New York this week, but sometimes that makes for the best episodes…
Deborah's been focused on her Ravellenic knitting progress but she'd been having some trouble with it. Melanie's been doing some knitting too… kind of.
Melanie's new World War II knitting music CD is out!
It's available right now for download from CD Baby, and it will be up on iTunes and Amazon (both download and disc) in the coming weeks. (You can follow @knittingsongs on Twitter or the HistoricKnittingSongs Facebook account to get notified as soon as it's available through those and other stores.)
Melanie talks about the CD and plays a clip. She also talks about some related travel plans she's got coming up.
Deborah's has been able to distract herself from her sweater problems with some educational gaming.
If you feel like knitting a quick hat, Melanie is still attempting to yarn-bomb her friend Tracy.
We also still have Czech glass buttons and some other goodies up for sale through Ravelry.
Podcast: Play in new window | Download (39.5MB)