Episode 77 – Cassette Tapes That Rock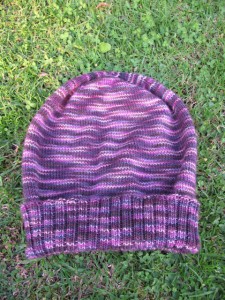 Melanie kicks off a series of travel shows with a quick stop in Minnesota, where she visits StevenBe's shop, and meets up with listener Rosanne. Then she spends a few (somewhat frustrating) days in London, as she makes her way to eastern Europe.
Deborah, meanwhile, has got some updates on her goings-on. Unsurprisingly, that includes a healthy amount of knitting (mostly with Socks that Rock):
– Sockhead Hat
– Larch Cardigan
– Just Yer Basic Sport Sock
– Fingerless mittens
– Simple Pleasures Hat (from the Purl Bee blog)
Deborah also talks to friend and avid crocheter Dominik, who reviews the book Custom Crocheted Sweaters: Make Garments that Really Fit for us.


Podcast: Play in new window | Download (90.7MB)