Episode 116 – Giving the Mitten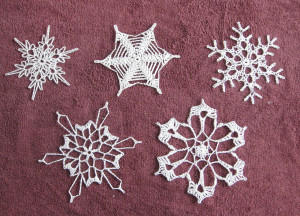 Deborah has run off to Italy, so Savvy Mom fills in once again.
She and Melanie talk about crafting projects, Melanie's upcoming CD, old movies, snowflake blocking, and much more.
Melanie will be performing at Spokane Falls Community College on January 17th, and will be at Vogue Knitting Live in NYC on January 19th. Find her and say hello if you're going to be in the area!
Podcast: Play in new window | Download (38.3MB)