Episode 29 – Podcast-a-palooza!
It's time for Podcast-a-palooza!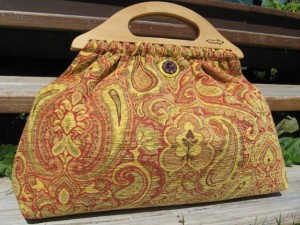 The Savvy Girls celebrate a (belated) first anniversary with some special guests, great stories, and a ton of news.
Melanie tells of her misadventures at a recent neighbourhood block party.
Deborah leaves Argentina and has a rather tearful goodbye. She tries to live without her stash, but fails miserably.
This episode is jam-packed with exciting announcements. It's more fun to listen, but if you'd rather spoil the surprise, read on…

Check out our new logo!
Deborah has released her first knitting pattern, The World's End Fingerless Gloves. You can download for free here or find it on Ravelry.
It's time for a new contest! Help us put together a list of knitting-related etiquette. Submit your ideas for guidelines that knitters and non-knitters should follow.
Enter the contest by August 31st by leaving a comment on this post, sending us an e-mail (podcast@savvygirls.ca) or leaving a comment on our Ravelry Group.
Thank you to Green Mountain Knitting Bags for generously donating the grand prize!
Help us to keep the show great — support your Savvy Girls with a small donation.
In exchange for your generosity, we will send you a package of Savvy Girls Swag as a thank you — Find out more here.
If you don't want one of our (super-sweet) swag packages, you can donate any amount you can, here.
Deborah and Melanie have written a book! Listen to an excerpt and tell us what you think.
We'll be adding more information about Melanie's knitting-themed CD very soon.  Keep checking back.
Some of the music used in this episode:
Kool & The Gang – Celebration
Vengaboys – We like to Party
The Foundations – Build Me Up Buttercup
Bobby Darin – Beyond The Sea
The Corrs – Breathless
Podcast: Play in new window | Download (54.3MB)