Episode 88 – Seven Pumpkins and a Gourd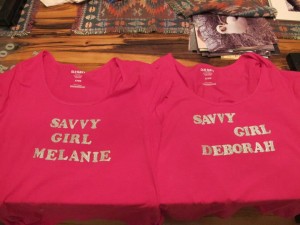 It's our pre-Rhinebeck show!
The girls are getting really excited for the New York State Sheep and Wool festival coming up this weekend.
If you're going to be there, Melanie will be signing her CD, and they'll be at the Ravelry meetups
Keep an eye on our Twitter account for impromptu meetup plans and for lots of updates throughout the festival.
They've got their Savvy Shirts all ready, and Deborah's feverishly working on getting her Calligraphy Cardigan finished in time.

The girls (mostly Melanie), have lots of other exciting plans coming up.
Melanie will be appearing in a performance of Babes in Toyland at Lincoln Center in New York in December.
Melanie will be performing her knitting-themed show at the New Orleans Fringe in mid-November.
Both Savvy Girls will be speaking at the Madison (Wisconsin) Knitters' Guild on January 14, 2013, and Melanie will also be performing her knitting show there.
Melanie's planning on touring her Piaf & Brel show in January/Febuary, and she's looking for venues.
Melanie will also be in Wakefield, Quebec in early February.
Podcast: Play in new window | Download (42.3MB)