Episode 95 – More from the Midwest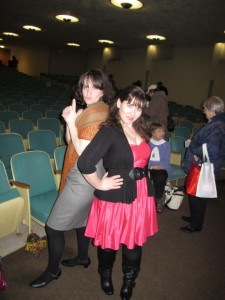 This episode continues the girls' January trip to the Midwestern US, where they spoke at the knitters' guild meetings in Wisconsin and Minnesota.
They interviewed listener Larry (AKA Ledman), and visited Susan's Fiber Shop and had a great chat with Sue.
Of course, no Savvy Girl trip is complete without some shopping, lots of good eating, some lost and/or damaged items, and some very memorable people.
Podcast: Play in new window | Download (36.9MB)